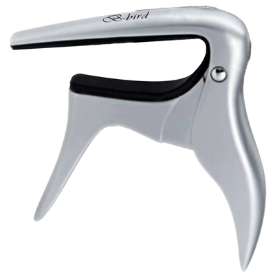 BBIRD ORIGINAL CAPO BRUSHED ALLOY
Constructed from a high grade heavy duty alloy and featuring quick release, this capo is an essential premium guitar accessory at a great price.
The all-curved surface Bird-like design gives great feel and ergonomics in the hand. It has a high quality spring with long life and good force, and a silicone cushion to protect your guitar neck.
Related Products
---